Deal of The Week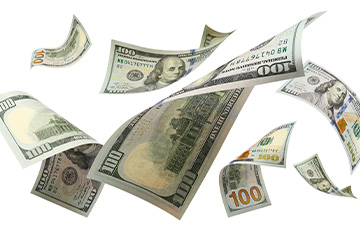 DEAL OF THE WEEK
RV Financing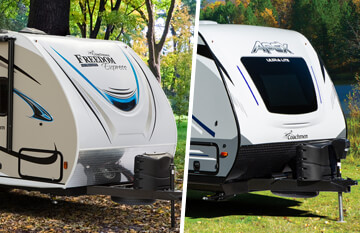 LEARN MORE
Featured RVs
Loaded Model w/ Solar, Washer/Dryer PREP, Sleeps 6+, and 2- Fireplaces!!!

MSRP:

$56,733

Savings:

$16,743

SALE PRICE:

$39,990

POWER JACKS AND WINTER PACKAGE

MSRP:

$43,083

Savings:

$15,093

SALE PRICE:

$27,990

Front Bedroom w/ Double Bunks, Outside Kitchen Area, & Loaded Extras!!

MSRP:

$51,705

Savings:

$17,834

SALE PRICE:

$33,871

Rear Dual-Sink Vanity Bath w/ Large Shower.. Power Tongue & Electric Jacks!

MSRP:

$55,556

Savings:

$22,281

SALE PRICE:

$33,275

Toy Hauler 13' Garage w/ Elec. Jks, 50 AMP Service, & Solar Prep Pkg.*****MANAGER SPECIAL*****

MSRP:

$61,132

Savings:

$24,142

SALE PRICE:

$36,990

NICE AND LITE TRAILER

MSRP:

$35,084

Savings:

$11,094

SALE PRICE:

$23,990

50 AMP Service, Solar, Inverter, Electric Jacks, and Loaded with Additional Upgrades!

MSRP:

$63,901

Savings:

$13,911

SALE PRICE:

$49,990

Awesome open floor plan w/ SPACE & Storage! LOADED W/ UPGRADES!

MSRP:

$48,277

Savings:

$8,287

SALE PRICE:

$39,990

SOLAR MODEL!!

MSRP:

$28,378

Savings:

$9,881

SALE PRICE:

$18,497

Stunning Interior design w/ Solar, Elec Stab Jacks, & more upgrades!

MSRP:

$53,946

Savings:

$14,381

SALE PRICE:

$39,565

Rear Bath Model & Front Bedroom Area! Bunks &Loaded w/ Upgraded Add-Ons!

MSRP:

$49,036

Savings:

$19,046

SALE PRICE:

$29,990

Bunk Model w/ Front Bedroom & Rear Bath. Upgraded Kitchen, Outside Kitchen Area, & Electric Stabilizer Jacks & Power Tongue Jack

MSRP:

$53,048

Savings:

$18,058

SALE PRICE:

$34,990

Lite-weight BUNK MODEL

MSRP:

$35,086

Savings:

$12,096

SALE PRICE:

$22,990

4-Seasons Model w/ Extras!

MSRP:

$29,806

Savings:

$8,816

SALE PRICE:

$20,990

Beautiful Model with Solar, Closet near bathroom, and plenty of storage space!!

MSRP:

$47,949

Savings:

$13,959

SALE PRICE:

$33,990

SUPER CLEAN PRE-OWNED COUPLES TRAILER!

List Price:

$29,260

Discount:

$2,270

Our Price:

$26,990

Rear Living 5th Wheel w/ 6pt. Leveling System, Solar, King Bed, & Upgraded Kitchen Ammenities!

MSRP:

$93,739

Savings:

$23,749

SALE PRICE:

$69,990

Beautiful Model w/ SOLAR, Island Kitchen, & many Luxury Upgrades!!

MSRP:

$122,374

Savings:

$41,241

SALE PRICE:

$81,133

Managers Special w/ Beautiful Interior w/ Leveling Sys., Outside-Kit, & Washer/Dryer Prep

MSRP:

$96,122

Savings:

$26,132

SALE PRICE:

$69,990

Beautiful 5th Wheel w/ Solar, 6pt. Level sys, Fireplace, & so much storage space!!

MSRP:

$120,797

Savings:

$30,807

SALE PRICE:

$89,990

2 Bedrooms, 2 Queen Beds, & More!

MSRP:

$70,598

Savings:

$20,608

SALE PRICE:

$49,990

Toy Hauler w/ 15' Garage, 50 Amp Service, Fuel Station, & Loaded Upgrades!

MSRP:

$59,601

Savings:

$12,611

SALE PRICE:

$46,990

Toy Hauler 11' Garage w/ Enclosed Patio & Upgraded Features!

MSRP:

$55,015

Savings:

$9,025

SALE PRICE:

$45,990

13' Garage w/ Electric Jacks, Solar & Inverter PREP, 50 AMP Service & Additional Upgrades...

MSRP:

$60,203

Savings:

$17,213

SALE PRICE:

$42,990

2022 CLOSEOUT SALE! WE GOTTA MAKE ROOM FO RTHE 2023'S! SAVE BIG NOW!

MSRP:

$70,402

Savings:

$20,412

SALE PRICE:

$49,990

190-watt Solar Panel w/ Inverter, 5.5 Yamaha Generator, Heated Tanks, & Central Vac System!!

MSRP:

$81,862

Savings:

$26,872

SALE PRICE:

$54,990

Loaded Pop-Up Camper! Check this pop-up out!

MSRP:

$14,112

Savings:

$1,122

SALE PRICE:

$12,990

Stunning 1-Owner Ramber w/ 1 1/2 Baths, Master Suite Luxury King Bed, 4-TV's,Outside Entertainment Area,Queen Drop Down Bed, Generator, & Ton's of awesome features!

List Price:

$259,990

Discount:

$60,000

Our Price:

$199,990

Diesel Pusher 340 HP Cummins & Full Body Paint

List Price:

$136,844

Discount:

$16,854

Our Price:

$119,990

SHORT OR LONG BED NEEDED

MSRP:

$35,303

Savings:

$4,315

SALE PRICE:

$30,988

FOR SHORT OR LONG BED TRUCKS

MSRP:

$24,104

Savings:

$2,116

SALE PRICE:

$21,988

1/2 ton short bed truck needed

MSRP:

$27,207

Savings:

$3,219

SALE PRICE:

$23,988

MSRP:

$27,939

Savings:

$2,951

SALE PRICE:

$24,988
Consign Your RV
GET STARTED
Tow Guides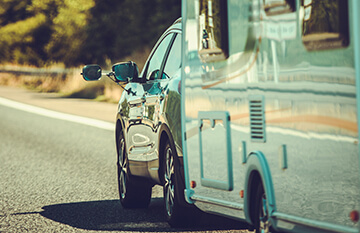 HOW MUCH CAN I TOW?
RV Service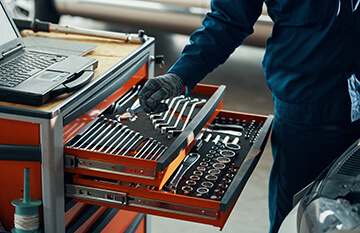 LEARN MORE
Your Arizona, Idaho and Oregon RV Centers
The best selection of RV's at "everyday low prices"!
Welcome to your favorite new and used RV dealer - Bobby Combs RV! Bobby Combs RV Centers takes pride in offering the best selection of RV's in six locations covering Arizona, Southern Idaho, Northern Idaho, Oregon and Eastern Washington. We stock the best Pop-up folding trailers, A-frames, lite weight trailers, R-Pods, travel trailers, fifth wheels, toy haulers, park models, destination trailers, Class A and B new motorhomes and used Class A and Class C motorhomes.  We stock both new and used towable trailers and 5th wheels. You will only see the best floorplans for all the brands at Bobby Combs RV Centers. If you see something that you like or want more information about any of our fantastic new and used RVs, you can contact us today! 
Every Bobby Combs RV Centers location has a team ready to help you in all you RV needs.
I spent 17 years in the manufacturing side of the RV business before deciding to open full service RV Dealerships.  I know what makes a good company and what makes a not so good company.  I first decided to open in East San Diego County.  I love Southern California and all it has to offer.  San Diego is close to whatever kind of camping you are looking for. There are deserts, beaches, mountains and city camping all within a couple hours drive. 
Phoenix, Arizona market came second.  I found a perfect location in Mesa that had been an RV dealer for over 45 years. We offer both the number one selling Keystone trailer and the number one selling Forest River trailer and that made us one of the best places to shop for a new towable RV in all of Arizona.
Coeur d'Alene, Idaho was at the top of the list.  Again, I found a small location that was previously and RV dealer.  We then added a location in near by Hayden, ID.  Now we have two options for sales, parts and service that are both easy to access. 

Caldwell, ID. is our biggest location. We have the most experienced staff ready to care of all your RV needs.  Brent brings 24 years of experience doing business in the Boise, Idaho markets and a team ready to take care of all your RV needs in southern Idaho.  We have all of the towable RV segments covered with top quality brands from the top manufactures. 

Used RV's- We buy used RV's.  We consign Used RV's. We take trade ins.  Best of all, we sell them at fair market prices. We try to do it with no hassle to you!!
Parts and Service...They are just as important as selling.
We feel it is just as important to take care of our customers after the sale as we doing during the sale.  If we can not get it done, then we will find someone who can. We have 4 to 6 service bays at each location with a professional staff ready to get you on the road as quickly as possible.