Getting your first RV can be a big decision, especially if you're not quite sure you're ready to commit to RV life. That's why these Viking Express Series folding pop-up campers from Bobby Combs RV are excellent first RVs. Learn more in this Viking Express Series folding pop-up camper review.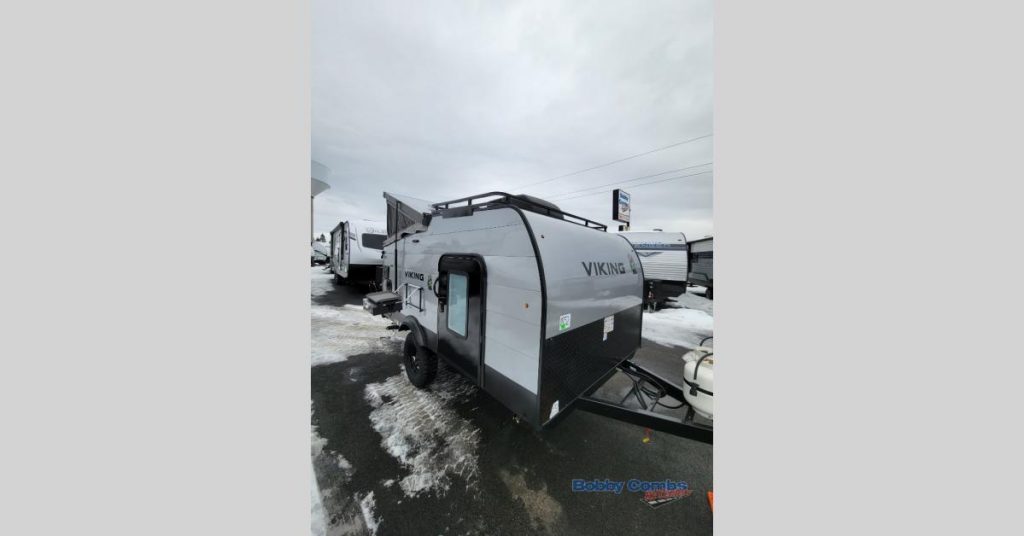 If you're looking for an easy way to get out to the campground, this Viking Express Series 12.0TD MAX pop-up camper is an excellent option for couples. There's a side bike door, so you can bring along your bikes for exploring the campground. Additionally, you'll love that the sofa can provide sleeping space for a kid.
Additional Features:
Side Bike Door
Rear Entry
54″ x 74″ Bed
Sofa
Wardrobe
Thetford Porta Potti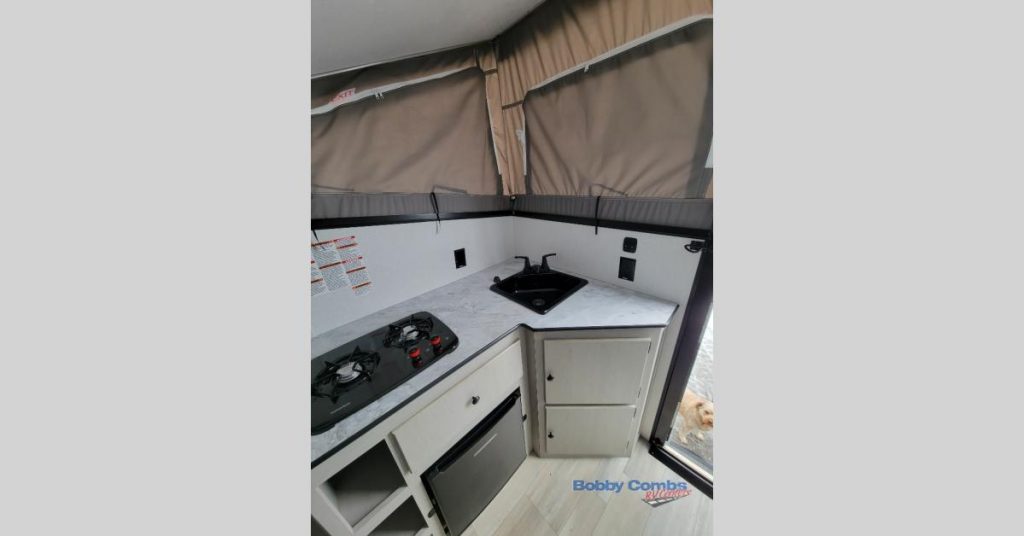 Another option, this Viking Express Series 12.0TD XL folding pop-up camper is available for just $24,999! This RV is a great option, with a queen bed to give you plenty of space to rest. The kitchen offers a three-way refrigerator for all your drinks and ingredients.
Additional Features:
RV Queen Bed
Flip-Lid Storage
Three-Way Refrigerator
Bluetooth Stereo
Thetford Porta Potti
The expanding tent on this Viking Express Series 9.0TD pop-up camper provides you with additional head space to give you all the room you need. The kitchen features laminated countertops so you can prepare and serve meals easily. And you'll love that this unit is available for $16,999.
Additional Features:
Laminated Countertops
Full-Size Bed
Rear Entry
Bench Seat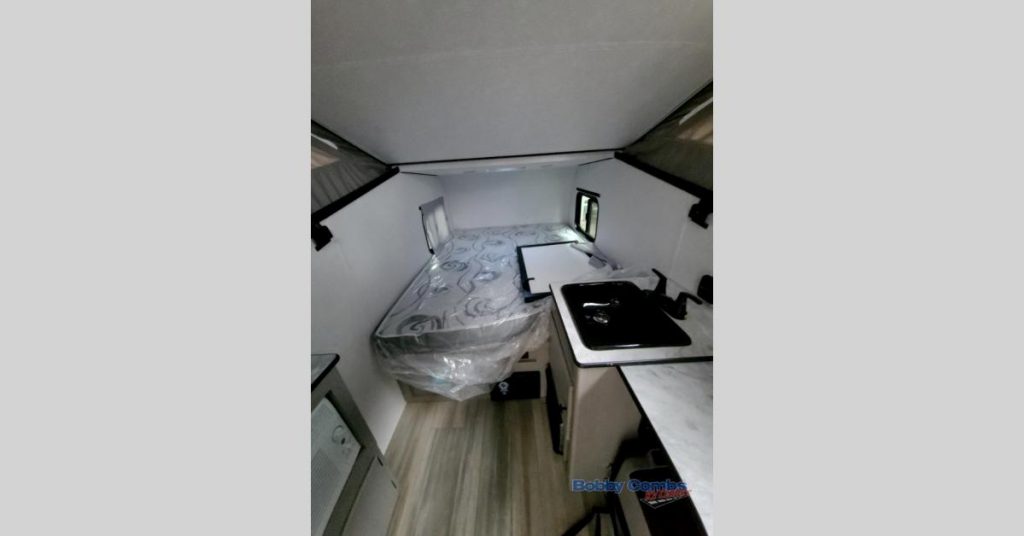 Contact us to learn more about the features and amenities you'll love in these fantastic starter RVs. Order your today.